Purchasing home insurance is something you must do, and it's never fun to pay those high premiums for something you feel you'll never really use. The truth is that it's one of those expenses you should be happy to pay. If disaster ever strikes, you'll be more than glad you paid that home insurance premium all those years. It pays off when something happens to your home unexpectedly, and you'll never feel happier than you will when you pay that deductible and get your financial life back in order at home. The good news is there are a few tips, tricks, and hacks available to help any homeowner get the most out of their home insurance. It doesn't make it enjoyable, but it makes it better.
Choose Your Home Wisely
If you're considering home insurance policies because you're shopping for a new home, you're going to want to keep a few things in mind. Your home insurance premium is valued on numerous factors, and many of those make your premiums rise quickly. If you want to lower your premiums without lowering the amount of coverage you receive with your home insurance, be sure to consider the following:
– Homes in neighborhoods with a high crime rate are more expensive to insure
– Homes in flood zones are more expensive to insure
– Homes on the water are more expensive to insure
– Homes in areas affected regularly by natural disasters are more expensive to insure (think hurricanes, tornadoes, floods)
– The proximity to the highway is a factor that makes your home insurance premium rise
Never Estimate Values
Unless you're a professional property appraiser, you probably have no real idea what your home is worth. You might feel tempted to check the house websites online to see where they value your home, or you might even check your property taxes to see what the county has assessed the value of your home to be. It's not accurate, and you don't want to go with these dollar amounts. If you value your home too low, you might not receive the compensation you need to pay off the value of your home in case of a disaster, and you might not be able to build or buy a new home as a result. You must value your home accurately and correctly. It could be more expensive if your home is worth more than you imagine, but it's worth it when tragedy strikes.
Know the Value of Your Belongings
Don't be the family who assumes their values are covered by their insurance policy without actually going through them and documenting each one that's worth anything. Photos, videos, values, and appraisals on items you own are imperative if you want to get the value of each one in case your home is destroyed or even burglarized. You'll need to know what each item is worth, where it's located, and you should keep receipts for the purchase of new items if you can. Your electronics, jewelry, furniture, art work, antiques, and possessions are all of great value to your home, and they require proof of ownership. Take photos of everything so you can prove you owned them if anything ever happens in your home.
Once you have photos, videos, receipts, and any other documentation you need to show proof of your ownership of these items, store them somewhere safe. Your safety deposit box at a bank is the best location for these items, but a fireproof safe at home is also a safe place to keep these items.
Know How to Get the Best Rates
When shopping for insurance, discounts aren't typically promoted heavily by insurers. They take a substantial risk in insuring your belongings, and it's time to understand how you can make things a bit more affordable. There are discounts available to homeowners shopping for home insurance. Keep this list with you while you compare insurance policies.
– Alarm systems
– Fire alarms
– Sprinklers
– Dead bolds
– Updated heating, wiring, and electrical
– Nearby fire department and/or fire hydrant
– Nearby police department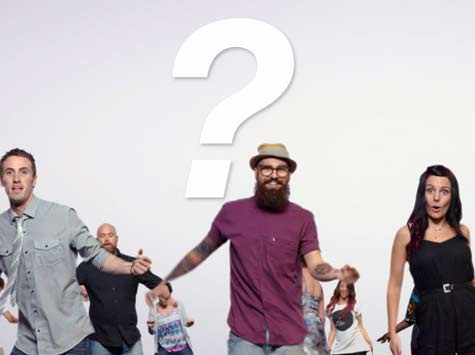 The best thing you can do as a homeowner is purchase the right homeowner's insurance policy. It's designed to protect your home, family, and your belongings from the things you never imagine could happen to your family. The unexpected occurs all the time, and preparation is the best way to combat financial devastation in the wake of disaster. Finding an affordable policy is a priority, but only if it offers the comprehensive coverage your home requires.